"Straight from the lovely Allgäu to the thriving global music metropolises around the world"
… this very aptly encapsulates the path of German conductor Roger Epple.
With his broad repertoire, ranging from classical concert and opera to contemporary and crossover genres of classical music, his analytical capabilities and musical intelligence, he is an appreciated conductor to acclaimed top-notch orchestras all over Europe, Asia and the Americas.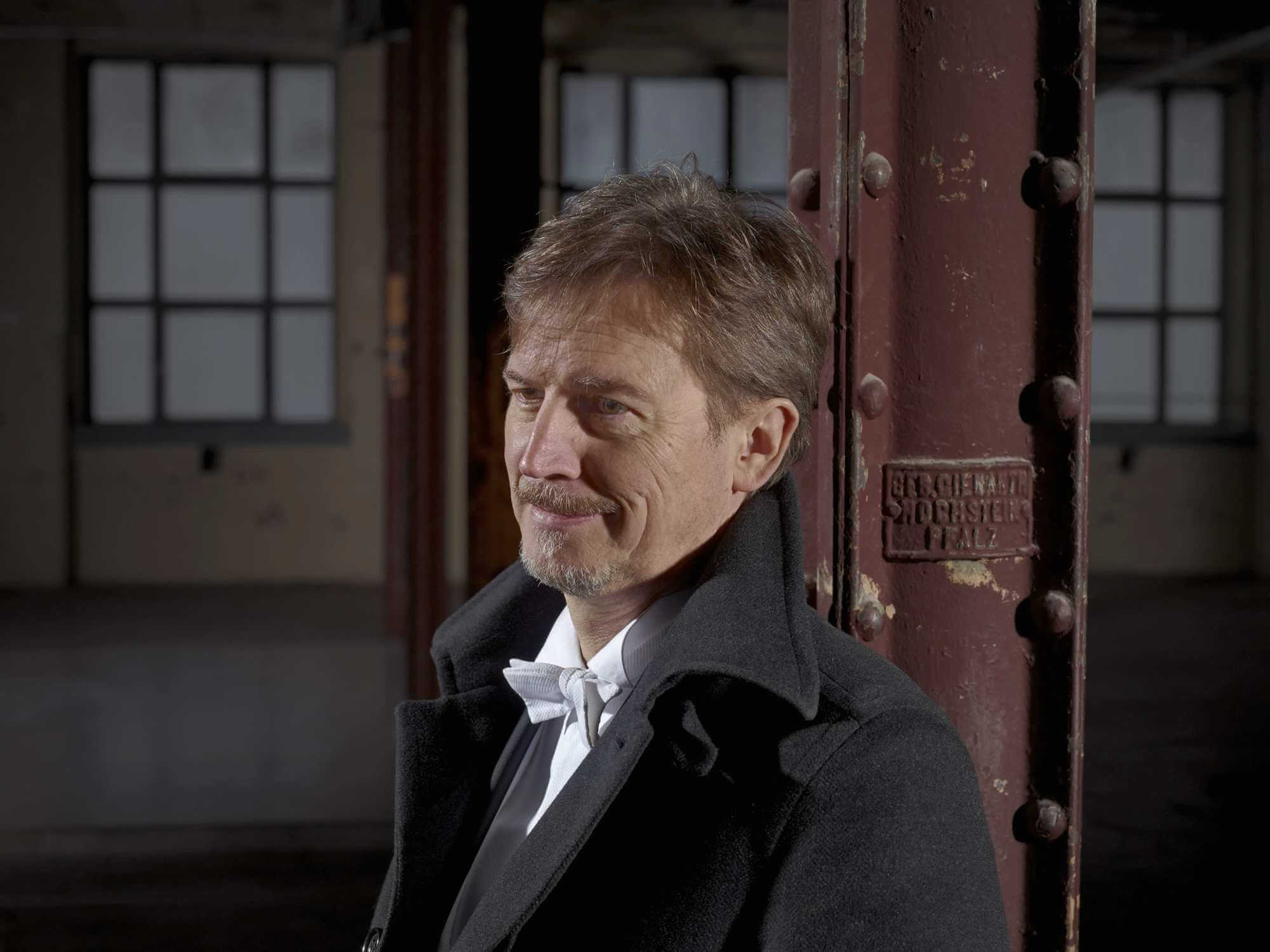 For many years now, Roger Epple has been inspired by the music of Gustav Mahler, driving him to continuously explore, rethink and interpret Mahlers' work through which he has gained an exceptional expertise for the composers' work.
In close collaboration with important contemporary composers, Roger Epple has been contributing towards numerous world premieres and recordings.
He has also repeatedly committed himself to the rediscovery of forgotten and formerly proscribed composers, for which he has received several awards.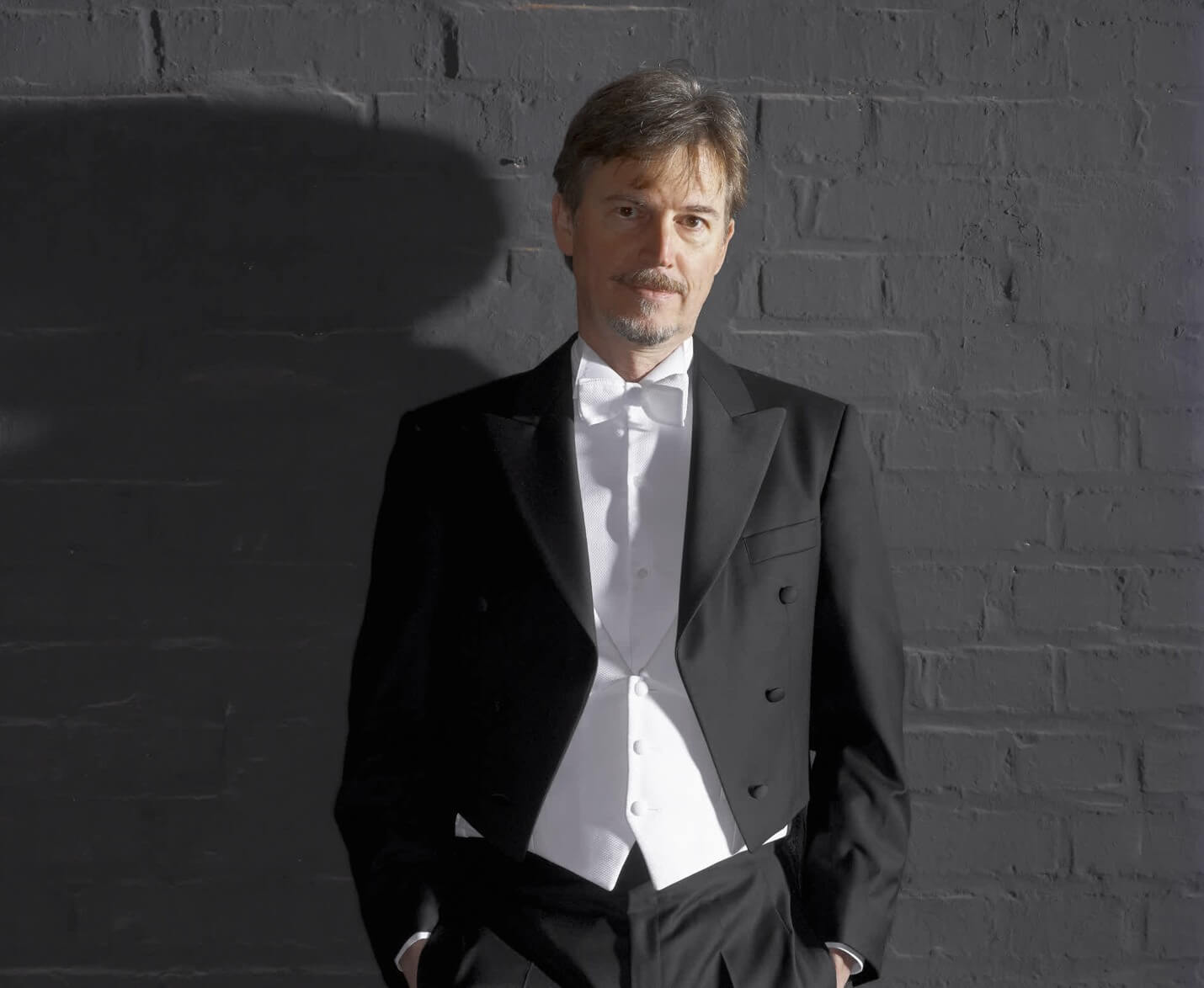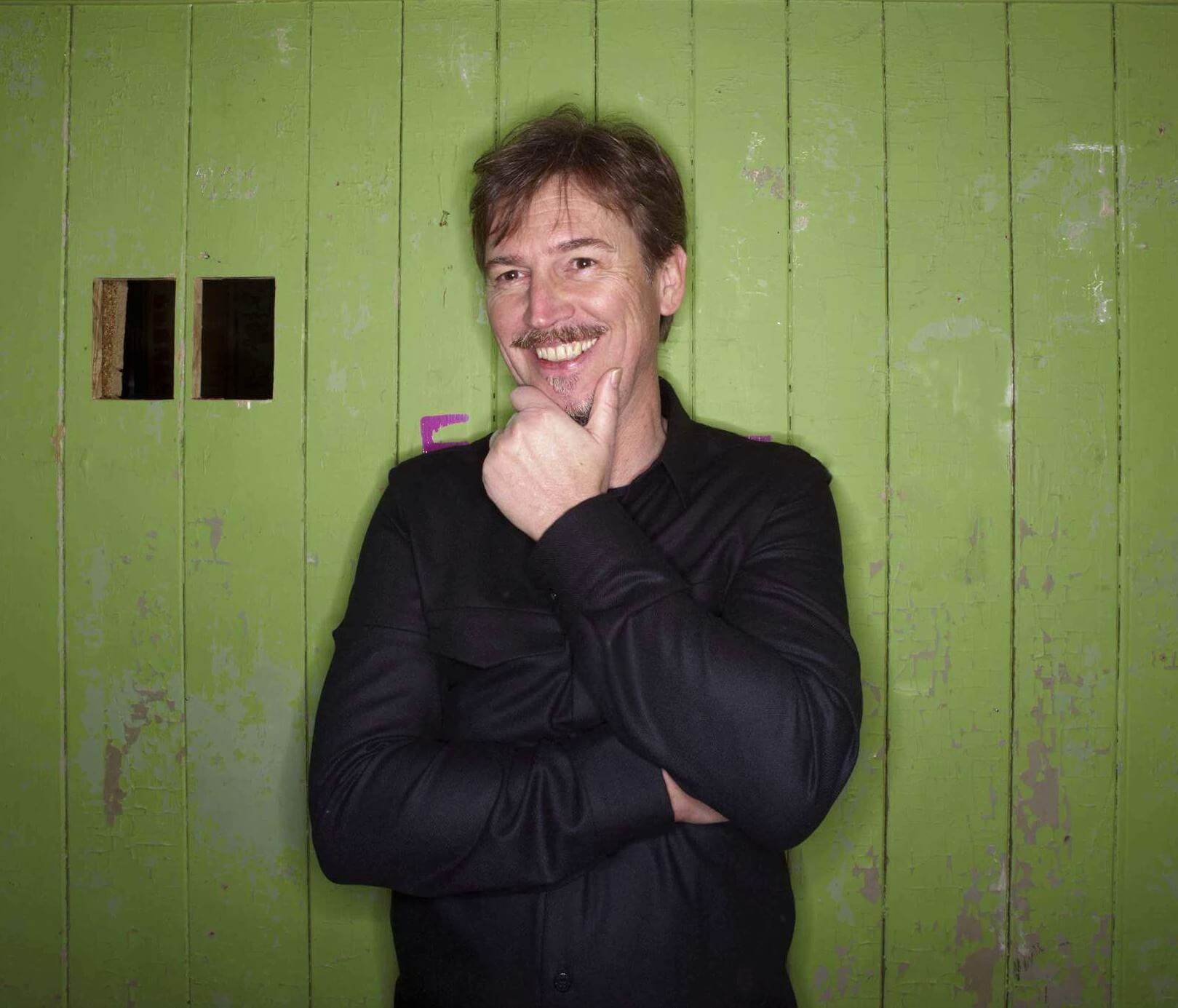 As principal conductor, music director and welcome guest conductor of about a hundred orchestras worldwide, he can refer to an extensive repertoire in both the symphonic and opera field, including over one hundred opera productions alone.
Roger Epple has been acknowledged as one of the most distinguished German conductors of his generation. Following permanent conducting posts at the Leipzig Opera House as well as the Mannheim National Theatre, he for many years has been holding the position of the Music Director at the Halle Opera House and the Oldenburg State Theatre. 
He has conducted more than one hundred renowned orchestras in Asia, North America, Central America, South America and Europe including the Radio Symphony Orchestras of Paris, Amsterdam, Berlin, Dublin, Leipzig, and the SWR, the Orchestre National de Belgique in Brussels, the Deutsches Sinfonieorchester Berlin, the Gewandhausorchester Leipzig, the Sao Paolo Symphony Orchestra, the Mexico City Philharmonic Orchestra, the Shanghai Symphony Orchestra, the Singapore Symphony Orchestra, the Royal Flanders Philharmonic Orchestra, the National Symphony Orchestra of Taiwan as well as most of the German state orchestras and many outstanding special ensembles such as Concerto Köln and Ensemble Modern.
As a guest conductor he has been working at the Berlin State Opera (Ariadne on Naxos), the Hamburg State Opera (Fidelio), the Deutsche Oper Berlin (The Magic Flute), Paris (Elegy for Young Lovers), the Leipzig Opera (Cosí fan tutte), the Graz Opera House (Enrico), the National Theatre in Munich (Kassandra), the Aalto Theatre in Essen (Rake's Progress), the Stuttgart State Opera (Wozzek), the Cologne Opera (The Cunning Little Vixen), not to mention the many music festivals he was booked for at the cities of Lucerne, Florence, Verona, Dresden, Strasbourg or Munich.
To date, he has led about one hundred classical music productions, while on the symphonic concert stage having established himself, among other things, as a proven specialist in the symphonies of Gustav Mahler.
The Echo Classic and BMW Music Theatre Award winner has recorded numerous CDs for labels such as Sony Classical, Teldec, Wergo, Capriccio and CPO.
More than forty world premieres by composers from all over the world attest to his interest in contemporary classical music. Beyond that, he has also repeatedly committed to the rediscovery of compositions banned during National Socialism, having conducted the world premieres of pieces by Egon Wellesz, Berthold Goldschmidt or Paul Dessau.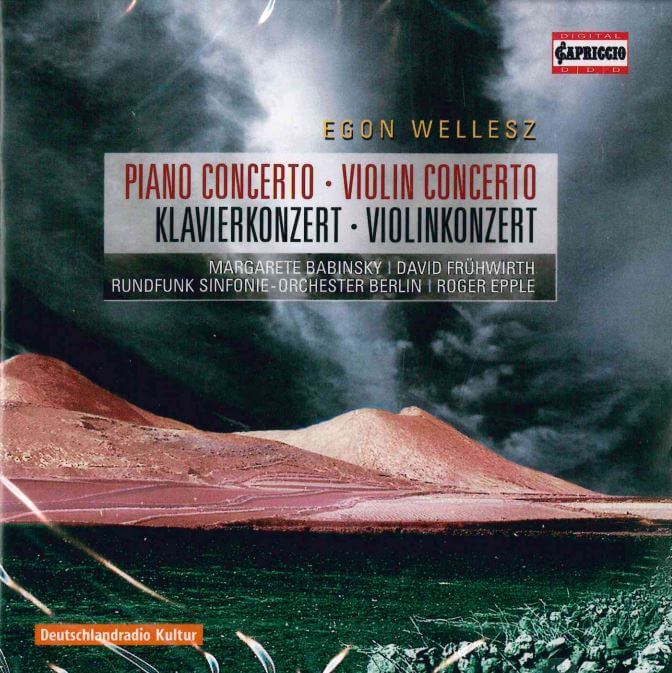 Egon Wellesz:
Konzert für Klavier und Orchester, op.49;
Konzert für Violine und Orchester, op. 84;
Margarete Babinsky, Klavier; David Frühwirth, Violine
Rundfunk-Sinfonie-Orchester Berlin
Capriccio 5027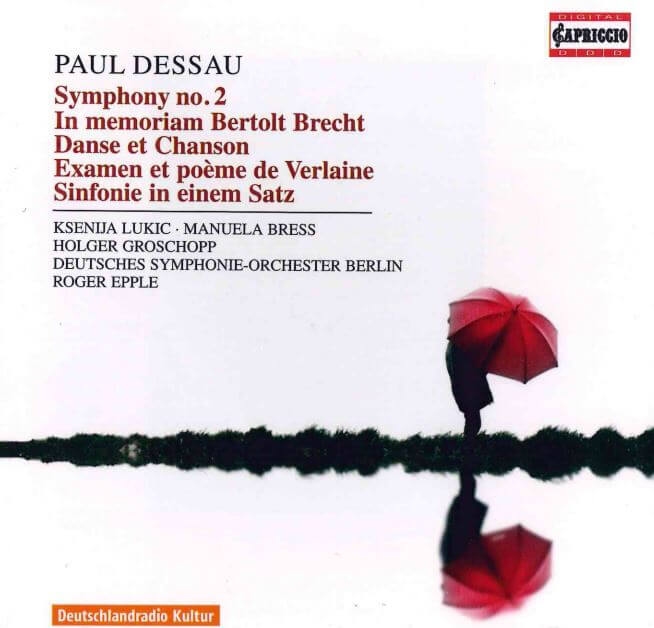 Paul Dessau:
Symphony No. 2;
Les Voix, für Sopran, Klavier und Orchester
In Memoriam Bertolt Brecht, für Orchester
Examen et poème de Verlaine, für Sopran, Alt und Orchester
Danse et Chanson, für Gesang und Ensemble
Sinfonie in einem Satz
Ksenja Lukic, Sopran; Manuela Press, Mezzosopran, Holger Groschopp, Klavier
Deutsches Symphonie-Orchester Berlin
Capriccio 5019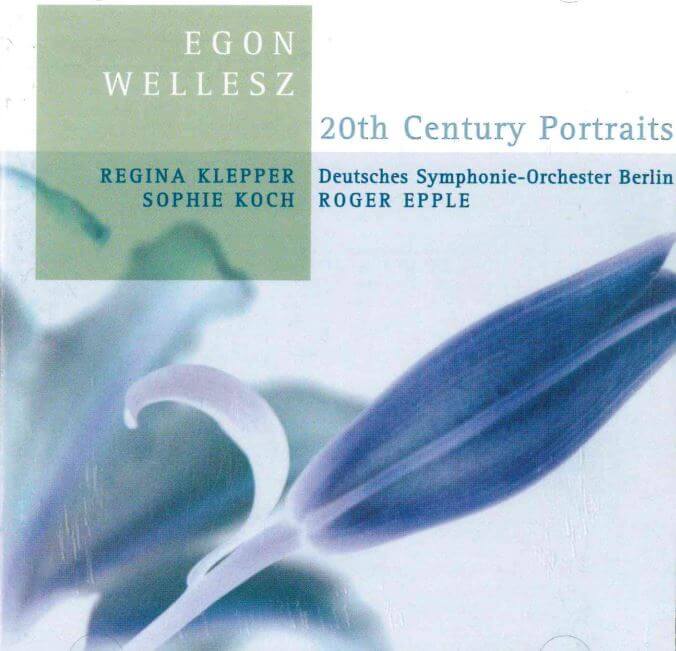 Egon Wellesz:
Sinfonische Werke und Orchesterlieder Deutsches Sinfonie
Orchester Berlin
Sophie Koch, Regina Klepper
CAPRICCIO digital 67077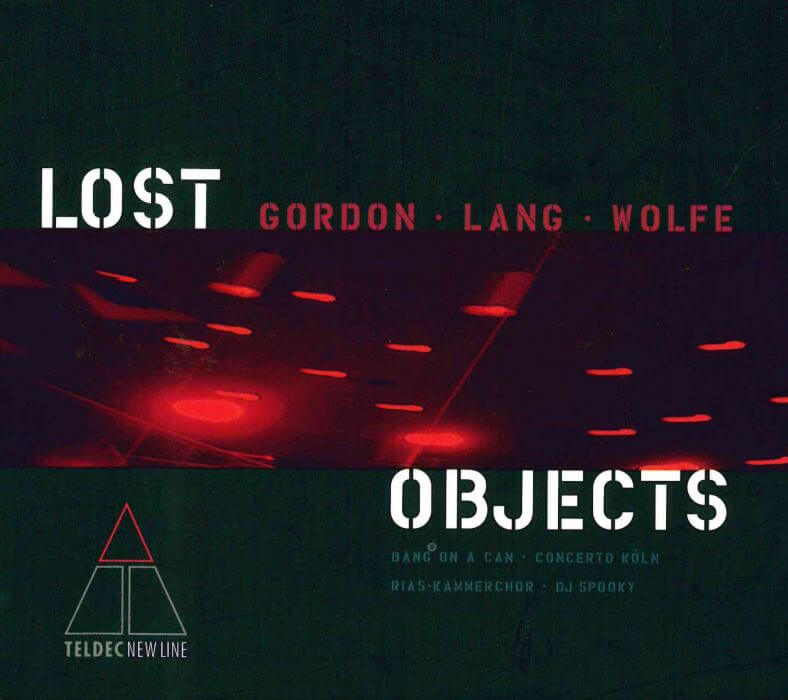 "Lost Objects"
David Lang / Michael Gordon / Julia Wolfe:
Concerto Köln/ Bang on a can ensemble(New York)
RIAS - Kammerchor, Claudia Barainsky, Daniel Taylor, Andrew Watts, DJ Spooky (N.Y.)
TELDEC 8573-84107-2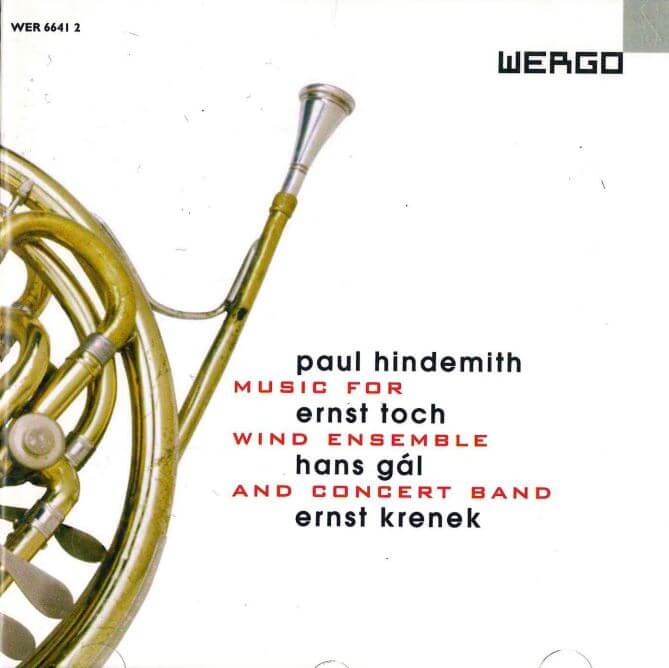 Paul Hindemith:
Symphony in B-flat
E. Krenek: Dream Sequence, op.224
E. Toch: Spiel,op.39
P.Hindemith: Konzertmusik, op.41; u.a.
Deutsches Symphonie-orchester Berlin
WERGO 6641 2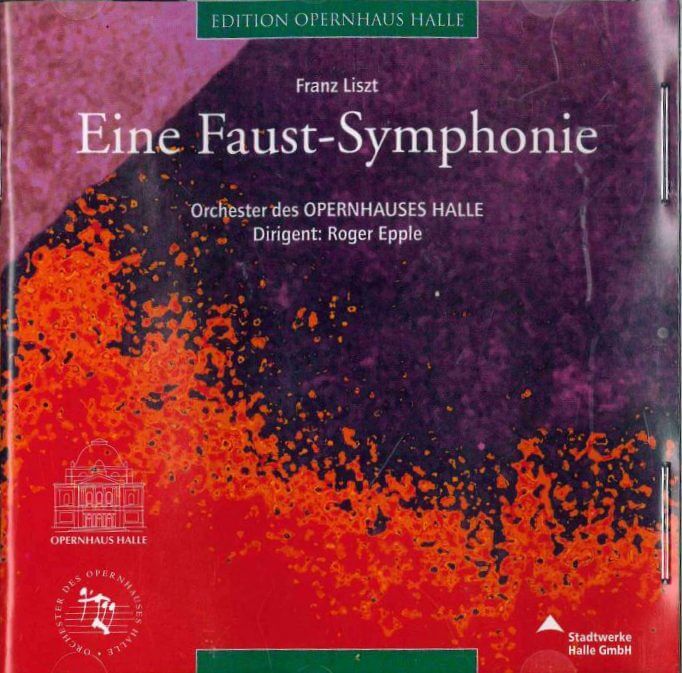 Franz Liszt:
Eine Faust - Sinfonie
Niels Giesecke Chor und Extrachor des Opernhaues, der Kirchenmusikhochschule und Jugendchores Halle
Orchester des Opernhauses Halle
Edition Opernhaus Halle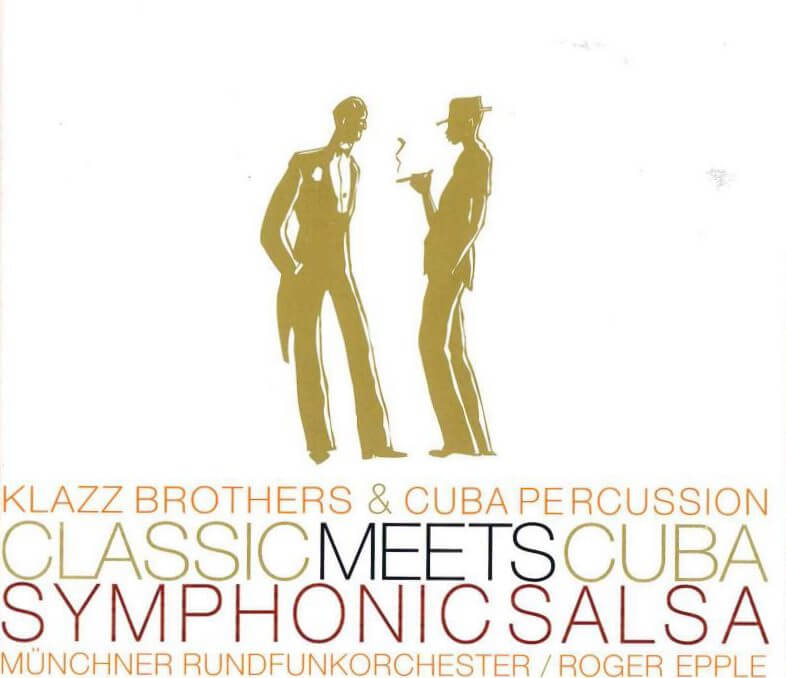 Klazz-Brothers and Cuba Percussion:
Versch. Komponisten - Münchener Rundfunkorchester
SONY Classical 519136 2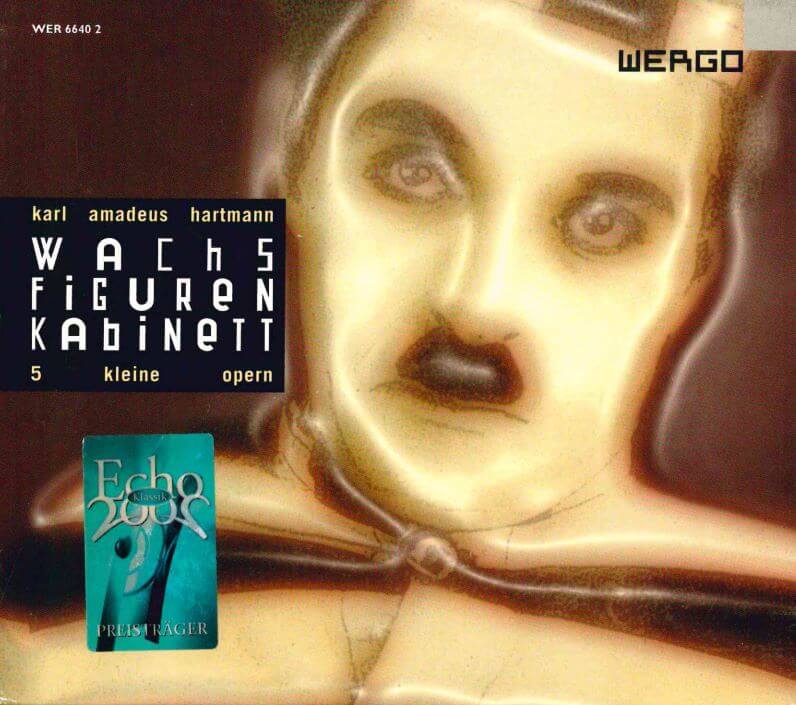 Karl Amadeus Hartmann:
Wachsfigurenkabinett
(Fünf kleine Opern - Ersteinspielung) ausgezeichnet u.a.mit dem ECHO KLASSIK 2002
Mitglieder des Deutschen Sinfonieorchesters Berlin Breedt, Barainsky, Harper, u.v.m
WERGO 6640 2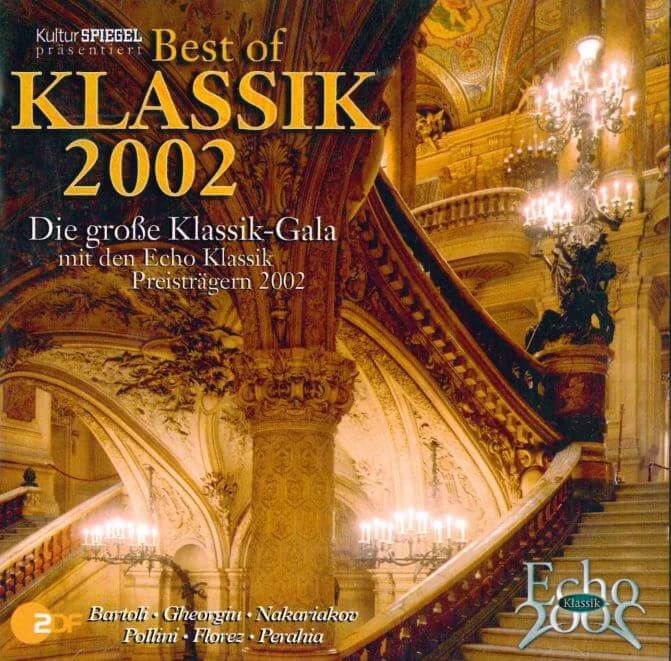 Best of Klassik 2002:
daraus: Karl Amadeus Hartmann: Wachsfigurenkabinett
Mitglieder des Deutschen Sinfonie-Orchesters Berlin
SONY Classical 5094512000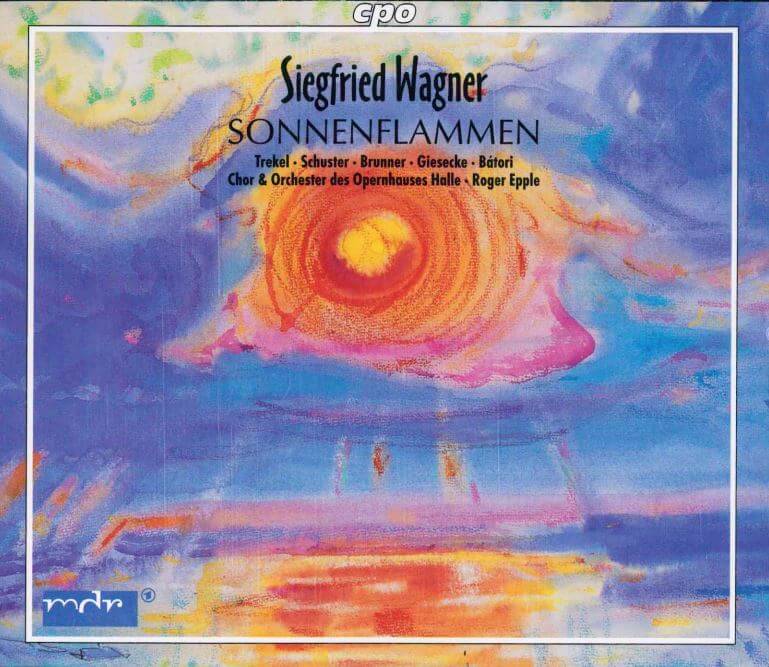 Siegfried Wagner:
Sonnenflammen - große romantische Oper
Mit Roman Trekel, Michaela Schuster, Eva Batori, Ulrike Schneider, u.v.m.
CPO 777097-2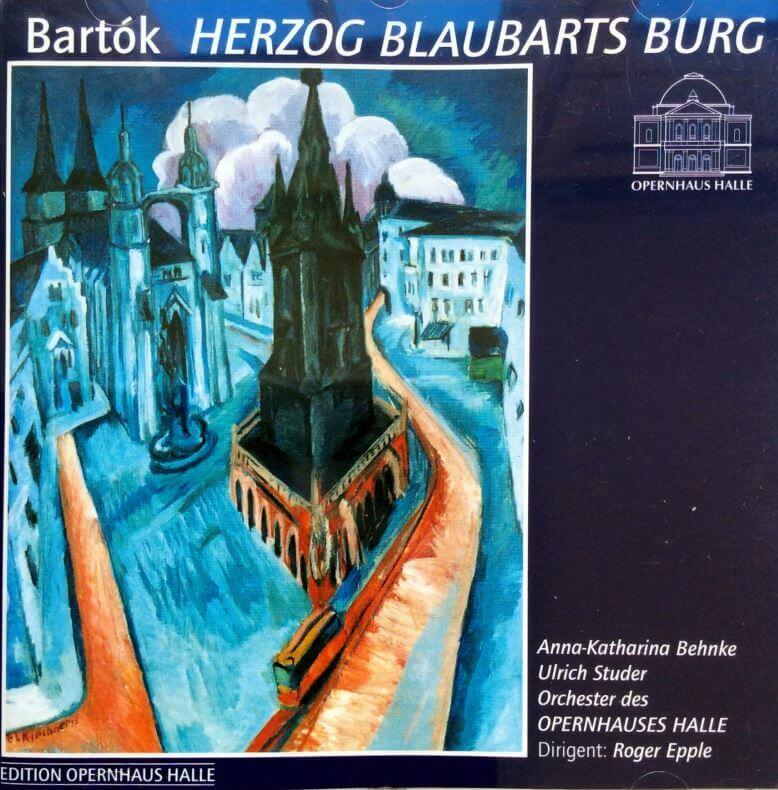 Bela Bartok:
Herzog Blaubarts Burg
Mit Anna-Katharina Behnke und Ulrich Studer
Orchester des Opernhauses Halle
Edition Opernhaus Halle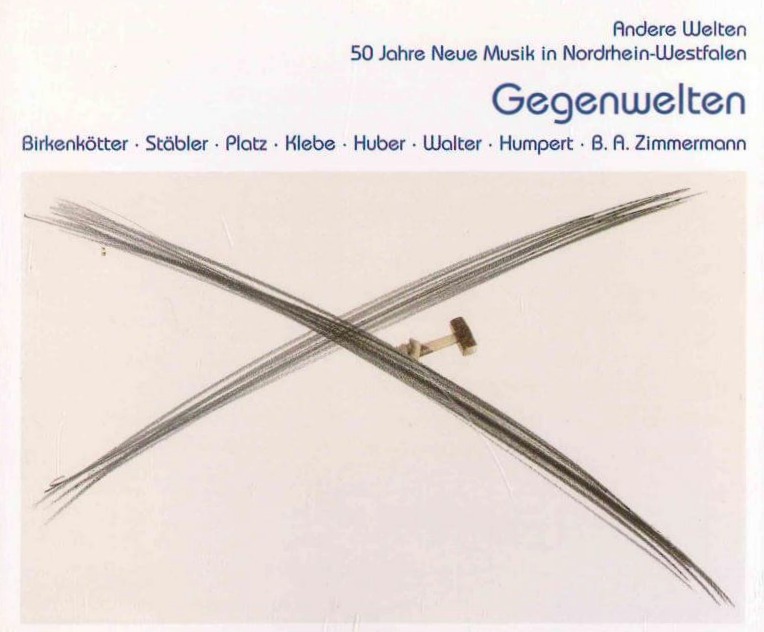 Andere Welten
50 Jahre Neue Musik in NRW
daraus: Bernd Alois Zimmermann: Metamorphose (1954)
Musikfabrik NRW Koch Schwann 3-5037-4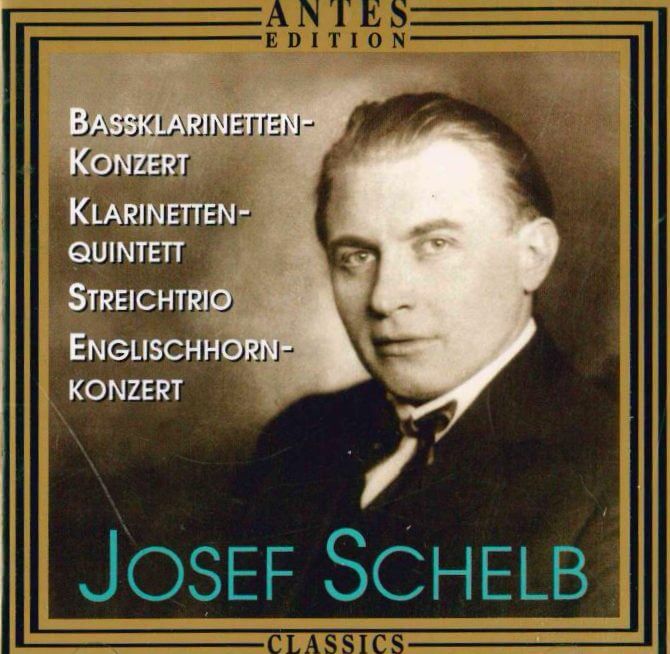 Josef Schelb:
CD-Portrait
Baßklarinettenkonzert (1930)
Mitglieder des SWF-Sinfonieorchesters Antes
BM-CD 31.9080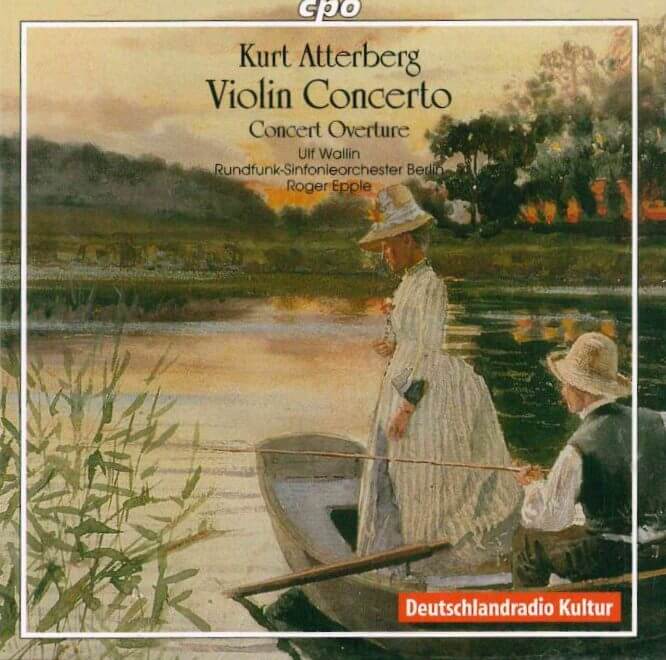 Kurt Magnus Atterberg:
Värmlansrhapsodie, Violinkonzert und Konzertouvertüre op.4
Rundfunksinfonieorchester Berlin- U.Wallin, Violine
cpo 777 106-2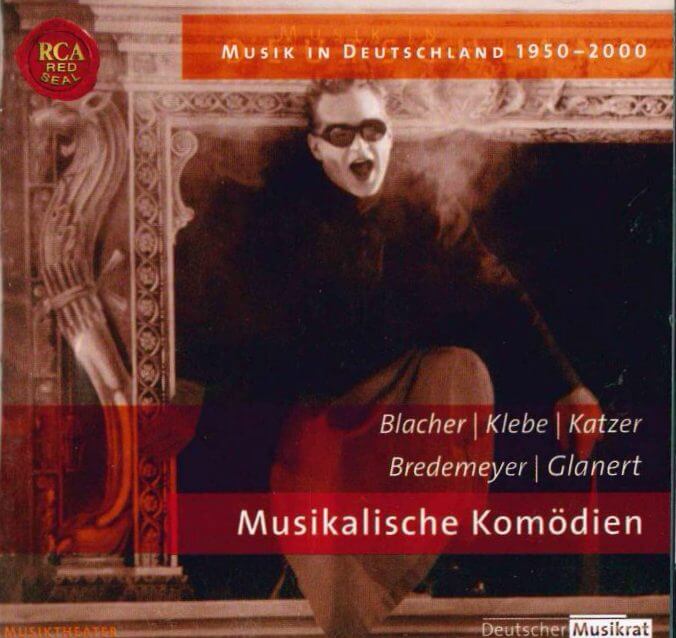 Musik in Deutschland 1950-2000
daraus: Detlev Glanert: Scherz, Satire, Ironie und tiefere Bedeutung
Opernhaus Halle RCA Red Seal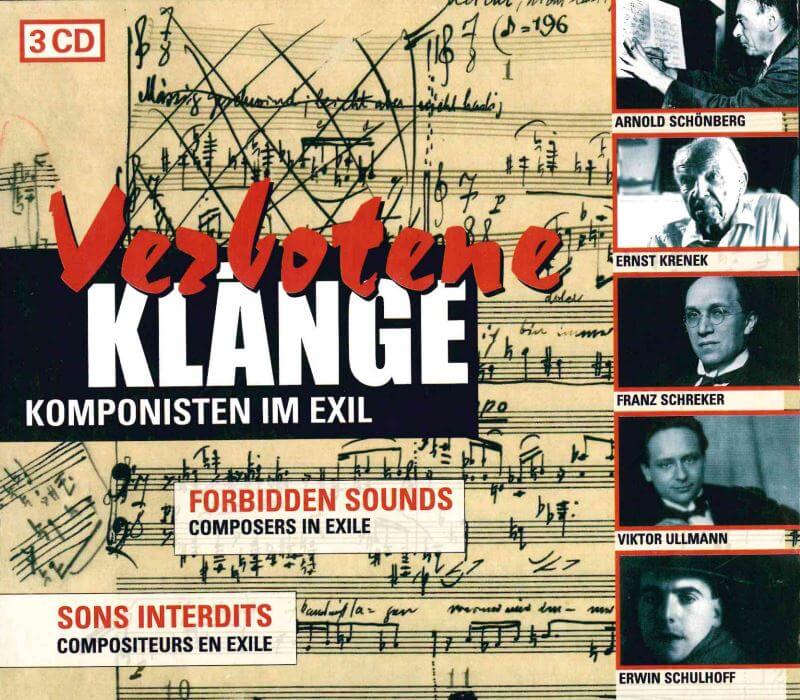 Verbotene Klänge - Komponisten im Exil
daraus: Egon Wellesz: Symphonischer Epilog, op.108
Deutsches Sinfonie-Orchester Berlin
Capriccio 4674575